John Plankinton Tribute
John Plankinton, a long-time PAASL player, board member, and volunteer, passed away last September, at age 75. His infectious enthusiasm for soccer and life touched many in our community. John was a renowned ambassador for local soccer and he is remembered fondly for his friendliness and generosity. PAASL honors John's spirit and positive contribution to adult and youth soccer.
Robin Plankinton, John's daughter and also a veteran PAASL player, shared the following photo and tribute.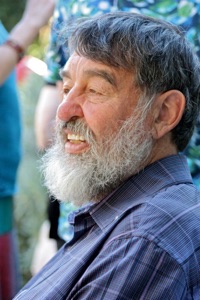 John C. Plankinton Jr., age 75, died Friday September, 23rd 2016 at Silverado memory care facility in Belmont, CA. He had been living with Alzheimer's since 2009 and at his residence, in Menlo Park, until August 2014. John was born in Washington state to John and Mary Plankinton in August of 1941 and was the oldest of three children. He graduated from high school in Clayton, Missouri and then went to Oregon State where he met Evelyn Britton (they married in 1962) and graduated in 1963. He began a masters program in Meteorology and went to the South Pole for a year. John, Evelyn and their daughter Robin moved to the Bay Area in 1978 so he could be one of the lead forecasters for the National Weather service office in Redwood City. He was active in sports and when his daughter began playing AYSO in 1985, he signed up to be a referee. When John retired from the National Weather service in 1994 his passion for soccer took over. He played in PAASL and weekly pick-up games from 1988 until 2014 when Alzheimer's really began to defeat him - Sports Illustrated writer Phil Taylor wrote a story in late 2013 about John. John is survived by his wife Evie, of 54 years, his daughter Robin and her spouse, his brother Bruce Plankinton and sister Jaen Treesinger, numerous in-laws, nieces and nephews. Upon his request he has been cremated and his ashes will be spread in several of his favorite places.
Sports Illustrated article link